Mark Edward Abramson, DDS
Developer of the OASYS Oral / Nasal Airway System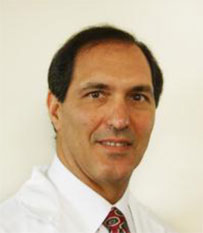 Dr. Mark Abramson is a TMJ and Sleep Apnea dentist, serving patients in Redwood City, in the San Francisco Bay Area - from San Francisco to San Jose, and in the Monterey Peninsula. He supports the treatment of the Physician, Sleep Specialist and Sleep Disorders Laboratories.
Dr. Abramson was born in Baltimore, Md. and grew up right next to Pimlico Racetrack where the center jewel of the Triple Crown, the Preakness, is run. He attended University of Maryland and was admitted on early acceptance to University of Maryland School of Dentistry where he graduated in 1975. Upon graduation he came to California to do a general practice residence at the Palo Alto Veterans Hospital. Shortly after completion of his residency training he limited his dental practice to treating the special needs of those suffering with TMJ and headache and facial pain.
Dr Abramson is a Diplomat, American Academy of Orofacial Pain, Diplomat, Academy of Pain Management, Diplomat, American Academy of Dental Sleep Medicine, and a Fellow, American Academy of Craniofacial Pain Management. He is a member of the American Dental Association, California Dental Association, American Academy of Dental Sleep Medicine where he is on the program committee, American Academy of Craiofacial Pain Management, Cranial Academy and his dental license is extended to include acupuncture treatment.
Dr. Abramson developed the O2 OASYS Oral/Nasal Airway System™ and in 2004 received FDA approval for this device to go to market. This patented system is the first and only dental device to treat the entire upper airway for treatment of snoring and sleep apnea. It was reviewed by the dental and ENT divisions of the FDA and approved as a nasal and pharyngeal dilator in treatment of snoring and sleep apnea.
Dr. Abramson teaches extensively and his lectures have taken him internationally. He teaches courses in the fields of TMJ /TMD Cranial Facial Pain Management, and Dental Sleep Medicine and Mindfulness Based Stress Reduction. He has taught with the Fryman Cranial Osteopathic Tutorials and at the Osteopathic Medical School in Pamona, California for many years.
He directs Stanford University's Mindfulness Based Stress Reduction Clinic and teaches ongoing classes on this program through Stanford University School of Medicine. Dr Abramson is a staff physician at Stanford University Hospital and has private practice in his Redwood City office and in Monterey, California.
Dr. Abramson holds a black belt in the martial art of Aikido, leads meditation retreats and teaches at Esalen Institute in Big Sur, California.
Dr. Abramson and his wife Susan have been married for 30 years and have two daughters and one grandchild, Katie Rose.